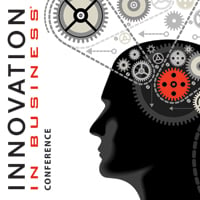 Ken Paine, president of Hy-Tech Products, was honored with a Visionary Award at the 2012 Smart Business Innovation in Business Conference held on September 20, 2012. Ken was one of four Northeast Ohio business leaders to be presented with this career-achievement recognition.
Visionary Awards are presented to business leaders who have demonstrated a history of innovative ideas throughout their careers, or have developed cutting-edge processes and products. Ken was recognized for the award largely due to his focus on customer service, product innovation and unique tolerance for risk. Read about why Ken was selected by Smart Business for this award.
In his acceptance speech, Ken offered a word of advice to fellow entrepreneurs: "Always do what you know to be right, and if you err, make sure it is to the benefit of the customer. When all else is equal, you can stand apart from the competition and grow a business by treating customers with respect, fairness and world-class service."
Watch Ken's entire acceptance speech below.
A very special thank you to Smart Business for putting on the event, and to all the sponsors, including: Lorain County Community College; US Bank; Weltman, Weinberg & Reis Co. LPA; Colortone Staging and Rentals; Ohio.Net; and LaCenter.