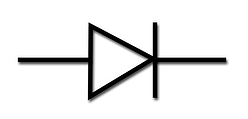 When you're on a job site, a reliable power source is critical to productivity and, ultimately, profitability. A faulty or malfunctioning portable generator can cause poor tool performance, delays and lost revenue.
A common cause of portable generator failure is overloading its circuits by plugging in too many tools, or using tools that draw too much power. This will cause generator components, namely its capacitors and diodes, to overheat and break down, rendering the generator useless until serviced.
What Questions Should You Ask About Your Generator?
To make sure you receive a reliable, long-lasting portable generator, ask your sales representative about the safeguards in place to prevent component breakdowns. Be sure to ask questions like:
Can the generator support the power tool demands if every outlet is being used?
Do you ofter a lifetime guarantee on diodes and capacitors?
Is it possible to pull too much power from the generator and overload the circuits?
Can I speak with past customers about their experiences with the generator?
Also, take the time to read online reviews of the portable generators you're interested in to find out how others rate them and what they say about the products.
Main Takeaway
A portable generator is an investment, and when it's a part of your equipment arsenal its proper performance is critical to your project success. Without safeguards like high-capacity diodes and limited outlets, your generator could fail if not properly used — impacting tool performance, project timing and your bottom line.
If you have questions about portable generator selection, or are interested in learning more about Hy-Tech's Roof Pro line of generators, please contact us at 800-635-0384 or info@hy-techroof.com.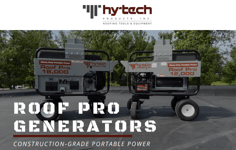 Made in the U.S.A., Hy-Tech's Roof Pro Family of Portable Generators are the first generators designed by roofers for the roofing and construction industries. Download the Hy-Tech Roof Pro Portable Generator Brochure to learn more.